About Us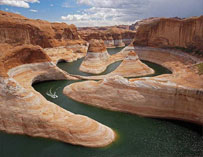 Out with the old, in with the new! We are now open featuring newly re-decorated theme rooms. Since Kingman, AZ was home to Andy Devine whose namesake El Trovatore is located on, Andy Devine Avenue (Route 66) and such notable icons as Clark Gable, Marilyn Monroe as well as James Dean were all guests here in the past. Staying with us gives the guest the ultimate route 66 experience, including the recently restored historic 100 foot high neon tower sign and neon marqee lit nightly.

Rooms are spacious king or double queen size pillowtop beds. We kept the original architecural charm (art deco style) but added the convienance of microwave, fridge, HVAC, some kitchenettes, Wi-Fi, HBO, laundry and free local calls. We are pet, R.V., trucker and motorcycle friendly. Groups are welcomed.
Local Attractions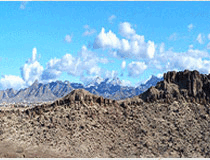 We are located in historical downtown Kingman, Az., 1440 East Andy Devine Ave, (Route 66) 86401, (see Google map), convienenetly located in the midst of numerous southwest attractions, 25 minutes to Oatman (western town where cowboys and girls shoot 'em up and friendly donkeys roam the streets freely), 45 minutes from Laughlin, NV (on the Colorado river), which has gaming, las vegas style shows, Jet skiing and great dining. 1 hour from Lake Havasu (London Bridge) , which has a variety of dining, beachs, swimming, boating, wildlife, hiking and museums.

45 minutes from the Grand Canyon skywalk ( horseshoe-shaped glass bridge suspended 4000 ft over the Colorado River), 1 Hour from Flagstaff, 1 1/2 hour from the Grand Canyon National Park, 1 1/2 hour to the world-reknowned Las Vegas and Hoover Dam.

So the next time you stop in Vegas, Don't miss the experience of Route 66 and the southwest! We invite you to come stay with us abd experience the new and the old, not to mention the stunning views, mountains, trains, classic cars, motorcycles, lakes, Colorado River, horses and donkeys, the hiking trails, cowboys and cowgirls and american indians. So come and visit our nostalgic El Trovatore motel and be our guest on Route 66. Don't be surprised if you get a visit from Marilyn, Elvis, James Dean or John Wayne and many more in your dreams!
History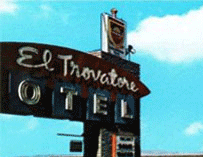 The El Trovatore motel is one of the few pre-World War II tourist courts left in Kingman. The business started in 1937 as a service station, with the tourist court added later in 1939, at which time it was $3 per night and was the first motel air-conditioned in the state. It was first owned by John F. Miller who also was the builder/owner of the first hotel in Las Vegas, The Sal Sagev (Las Vegas spelt backwards), which was built in 1906 and is now known as the Golden Gate Hotel.